UF Sid Martin Biotechnology Incubator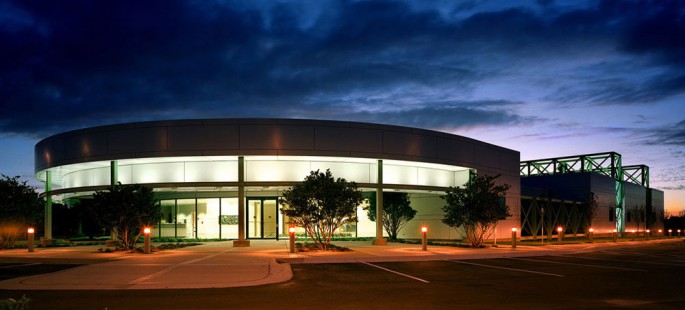 The UF Sid Martin Biotechnology Incubator was established on July 2, 1990 by the Florida legislature. In 1994, the Board of Trustees of the University of Florida purchased 6 acres in Progress Corporate Park, a beautiful 204 acre private park in the City of Alachua, FL, 20 minutes from UF. The 40,000 SF bio-business incubator facility opened in September of 1995. It was named for State Representative Sid Martin in recognition of his dedicated and distinguished career and his steadfast love for his alma mater and his state.
The facility was built with a combination of USDA, University of Florida and State of Florida funding. The $11.5 million complex with its 6000 SF small animal facility, 20,000 SF large animal facility, and 600 SF climate-controlled greenhouse (a second has since been added) was one of the first bio-business incubators in the United States.
The idea for a research park was Dr. Robert Marston's- president of the University of Florida in the early 1980s. The land was provided by the UF Research Foundation. The first building was built in 1987 and today the park is home to a flourishing hub of young biotech, tech and other companies, many with connections to UF. Park development has been shaped by the presence of UF 's most sucessful spinout, RTI Surgical (Nasdaq: RTIX) as well as the Sid Martin Biotech Incubator program and its companies and graduates.
Park development accelerated after 2000. More than 130,000 SF of new space has been added since 2007. Two-thirds of the more than 30 Park businesses are bioscience or technology companies and more than 1,000 people work in the Park today.